IMPACT LATINX ACADEMY
ThE BUSINESS COACHING ACADEMY for Latinx entrepreneurs, coaches & creators
Desiring a more fulfilling life filled with impact, freedom, independence, and a sincere yearning to catapult themselves to success.
MASTERMIND PROGRAM
Here at Impact Latinx Academy, we are dedicated to creating breakthrough results through our revolutionary Mastermind Program. Our emphasis on practical entrepreneurial skills for Latinxs help to fill the ever-increasing gap between hands-on experience and theory. Every Latinx enrolling in our Mastermind Program benefit from a holistic view of what it takes to get their business to the top. Our differentiated approach to mastering encourages Latinx entrepreneurs, coaches and creators to focus on skills not acquired in traditional education.
Less on memorizing and more on executing, less on linearity and more on creativity, less on expectations and more on passions.
THE HOW
You will identify 1 project that you will tackle during our time together - We will help you in our initial coaching session come up with what that is. This should be a MASSIVE project that has a lot of weight for you, whether it be 4x-ing your business, amplifying your social media presence, starting a speaking presence, starting a company, growing your coaching business, changing careers or maximizing your impact in any area of your life. Through the support of Coach Harry and other truly amazing inspiring latinxs, we'll break down your vision into manageable action steps so you can attain success.
You'll have 1:1 private coaching calls, group calls, crush-it sessions, and celebrations to help you stay accountable, inspired, and on-track for the duration of the 5 months.
THE WHAT
IMPACT LATINX COURSE
COMING SOON
The Impact Latinx Course has been designed specifically to support Latinx entrepreneurs, creators and coaches-- whether in-house or independent-- in taking their business to reach massive impact and as coaches to take the leaders they coach to their learning edge: the place where learning, insight and genius happen.
As a result you will develop a clearer sense of purpose as well as the vision and the skills to have maximum positive impact on your business
This is about living more abundantly and playing full out at your highest potential.
You have a burning desire to go to your next level in business and life and you also want to feel connected to a greater why and purpose for your life.
MASTERMIND + COURSE PROGRAM
5 Month Mastermind + Course Program
(Currently enrolling)
Working with an experienced personal and professional coach in a small-group of dynamic participants, we will partner to create transformational results around leadership growth and fulfillment in all areas of your life from the personal to professional. Coaching is a results-focused endeavor, and will center around individual objectives each participant has for their lives and careers.
Each week will have a different theme around leadership and fulfillment that we will explore in the context of moving you forward towards your goals.
For more information and to sign up, please contact Coach Harry Louis Lopez to learn more and reserve your spot.
20 groups sessions total (5 months)
1 Live Immersion Weekend - July 15th (Location TBD)

Private Facebook and Instagram Community

Mastermind Network including Accountability Partners and more

5 1-on-1 private coaching sessions (Once per month)

5 "Crush-it" Sessions (un-interrupted virtual group work time

5 Workshops

Online Training Modules and more

Apply today. Only a limited number of spots available. Prices will increase Starting Mid May. Get your early bird discount today.
"Working with Harry has been nothing short of amazing! He really served me with such a connected heart and brilliant mind. He is a breath of fresh air, so pleasant, so inspiring, so NEEDED! As I always say, " Everyone needs this Harry in their life!"
KATHY N.
WELLNESS COACH, LOS ANGELES, CA.
"Harry has been an incredible pleasure and it has been an incredible experience being part of the Latina Accelerator. On every call Harry was present, so full of energy, life and commitment for the work he was doing - I couldn't help but be caught up in his passion. I can - without reservation - recommend him to you! He is a great coach and best of all - a great guy!"
VERONICA GONZALEZ
INTERIOR DESIGNER, INDIO, CA
"He has created a positive impact in my life and I felt the change right after the initial call. I'm so blessed to have an understanding, humble, smart and positive soul as my life coach, that's what Harry is"
— JOSE RODRIGUEZ, VP OF PUBLICITY AT PANTELION FILMS, LOS ANGELES. CA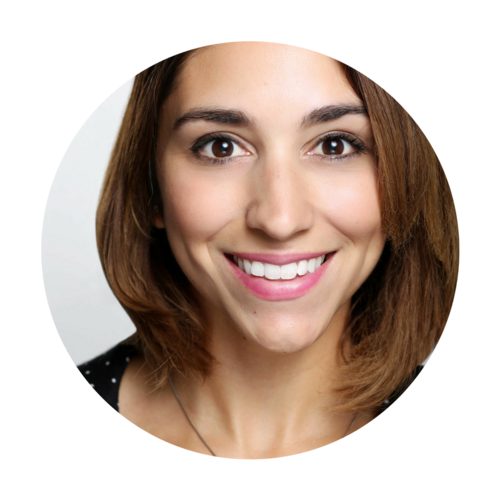 "As a result of working with Harry, I found mental clarity and developed an actionable plan to take off with my goals. I most appreciated his positivity and his ability to listen without judgment. I learned so much about myself just talking to him. He asked me questions that really made me think about what I wanted and how to get it. I learned about the mental blocks I had keeping me from pursuing the career I dreamed of"
— LENA G. FORT LAUDERDALE, FLORIDA
"Harry's energy throughout the entire conversation and goal setting made me feel not only at ease, but genuinely excited to start the new year with a greater sense of purpose and value in what I do and who I am. "
— KATERI GUTIÉRREZ, FOUNDER & CAREER CONSULTANT, LOS ANGELES, CA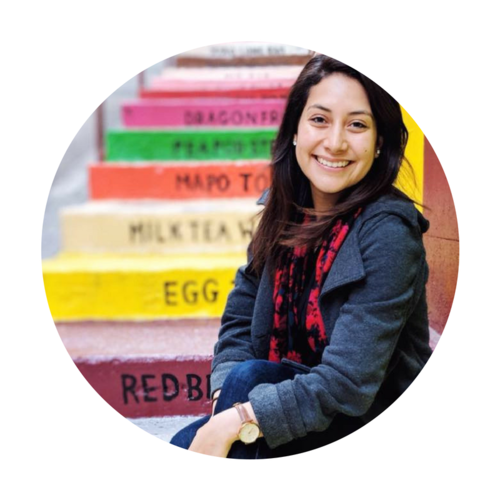 "Harry has helped me gain confidence and courage to embark in the journey of starting my own public relations business. He has helped me work on setting intentional goals. Through working with Harry, I've seen my growth in confidence and ability to bring myself to step outside of my comfort zone and do the unthinkable. Harry truly has a way of welcoming you to step outside of your comfort zone and ask yourself, "What if" Through Harry's coaching, I feel that anything I want to accomplish is possible through hard work, planning, and determination. "
— ROSA PRUNEDA, FOUNDER OF ROSA E. PR HOUSTON, TX
"Harry is so amazing! He's an amazing healer and guide. He instantly provided value, even with just our first call. He has a unique ability to connect and hold space for you so that you can fully explore your own self and your goals. And he's very action oriented, which I love.

Harry, I truly loved and valued our interaction and I'm forever grateful for your help. Your methods were simple, but profound. And mostly, it was the energy you exude that I connected with and that allowed me to open up. It's a beautiful thing. "
— JOEL ROJO, FOUNDER, GOOGLE. AUSTIN, TX
Coach & Founder of Impact Latinx Academy, Harry Lopez
Harry is a personal and professional Success Coach, Consciousness Expert and Entrepreneur. He writes and speaks frequently on issues of personal and professional change, happiness, health and inspiration, and the topic of mindful living and conscious business.
Harry graduated with a B.A from Vanderbilt University and a M.Ed from Lipscomb University. He is a graduate of the 2017 Executive Program in Social Impact Strategy from the University of Pennsylvania where he spent 8 months developing and learning about the nuances of developing a Social Venture from beginning to scale. Harry is a graduate of Mastery for Coaches Certification Program. He received a Certificate in Executive Coaching from Lipscomb University in partnership with Teach For America. Harry is a former Adjunct Professor of Business Leadership at Broward College