Breakthrough Success Mastermind
THIS PROGRAM IS FOR MEN & WOMEN
DESIRING OF MORE. DESIRING A MORE FULFILLING LIFE FILLED WITH IMPACT, FREEDOM, INDEPENDENCE, AND A SINCERE YEARNING TO CATAPULT THEMSELVES TO SUCCESS.
I know you know what it feels like to hide — we have all experienced this. Some of us are living in hiding — while others have managed to free themselves and live their lives freely, unguarded, uninhibited…from a place of inspiration and flow. These people are taking on the world - personally and professionally and taking ownership of what they truly want. I call this liberation. It's about stepping out of the darkness and into the light.
I want this for you.
This is about living more abundantly and playing full out at your highest potential.
To give yourself the chance to dance with your dreams and to no longer linger in indecision, hiding, insecurities, comparison, self-doubt, or outdated unrealistic stories that hold you back from the truth of who you really are.
This program is about healing, transformation, and about really going for it. It starts with a in-person launch immersion in February of 2019 and continues with virtual group coaching calls through July with a group of 20 stellar men & women. You will all be receiving professional coaching from me, and you will be working on a big project that has a lot of heart for you - examples: Career transition, writing a screenplay/novel, finding love, internal balance and joy, building your speaker presence, etc. This will all be done in the community of conscious men & women supporting and elevating one another for 6 months. We will have a few in-person meet-ups but most programming will be virtual. There will be online modules and 1:1 support from me.
If this sounds like you —— I have created a program for you!
Expertise, insight, positive energy -- Harry has a depth of character and passion that is rare and wonderful. In one session my skepticism and uncertainty vanished and I saw how Harry can be remarkably helpful in navigating the modern tensions of life and career. A personal transformation. I highly recommend Harry.


Paul Benevich, Copywriter, New York, NY
The How
You will identify 1 project that you will tackle during our time together - I will help you in our initial coaching session come up with what that is. This should be a MASSIVE project that has a lot of weight for you, whether it be 4x-ing your business, amplifying your social media presence, starting a speaking presence, starting a company, growing your coaching business, changing careers or maximizing your impact in any area of your life. Through the support of myself and other truly amazing powerful men & women, we'll break down your vision into manageable action steps so you can attain success.
You'll have 1:1 private coaching calls, group calls, crush-it sessions, and celebrations to help you stay accountable, inspired, and on-track for the duration of the 6 months.
The What
Two 1:1 60 min. Private Coaching Sessions with Harry
Week 1 + Week 16
Monthly "Crush-It" Sessions
Work virtually with others while you cross "that thing" you've been avoiding off your list.
10 Deep-Dive Group Coaching Calls
75 minutes of group coaching every week
Celebration + The Road Ahead Zoom Call
Share your biggest wins + set up what's next after 6 powerful months together.
Private Slack Group
Get support from your new community + questions answered from Harry throughout the 6 months.
Coaching Network
Access and support from a group of inspiring men & women that meet monthly for accountability + support.
Working with Harry has transformed my life. He has not only encouraged me to step into my greatness, but has also helped me find the inner strength I've needed to reflect deeply on the things that have weighed, and held be back, for years. The clarity I have now, in living and leading a purposeful life, is a direct result of working with Harry.
I highly recommend his services to anyone looking to take their personal and professional goals to the next level. You will be grateful for the opportunity to work with someone that takes their craft seriously, and is committed to helping others reach their full potential.
Diana Albarran, Space Executive, San Jose, CA
In summary...
5 Month of Breakthrough Success Mastermind
February - June 2019
Description: Working with an experienced personal and professional coach in a small-group of dynamic participants, we will partner to create transformational results around leadership growth and fulfillment in all areas of your life from the personal to professional. Coaching is a results-focused endeavor, and will center around individual objectives each participant has for their lives and careers.
Each week will have a different theme around leadership and fulfillment that we will explore in the context of moving you forward towards your goals.
For more information and to sign up, please contact Coach Harry Louis Lopez to learn more and reserve your spot.
12 group coaching sessions total (6 months)
· 3 Live Full-Day Immersions
· 4 1-on-1 sessions
· 4 "Crush-it" Sessions (un-interrupted virtual group work time).

Apply today. Only a limited number of spots available. Prices will increase Starting January 15TH Get your early bird discount today $500 off.
If You're Ready To Take Your Game To New Heights…
Harry is a personal and professional Success Coach, Consciousness Expert and Entrepreneur. He writes and speaks frequently on issues of personal and professional change, happiness, health and inspiration, and the topic of mindful living and conscious business.
Harry graduated with a B.A from Vanderbilt University and a M.Ed from Lipscomb University. He is a graduate of the 2017 Executive Program in Social Impact Strategy from the University of Pennsylvania where he spent 8 months developing and learning about the nuances of developing a Social Venture from beginning to scale. Harry is a graduate of Mastery for Coaches Certification Program. He received a Certificate in Executive Coaching from Lipscomb University in partnership with Teach For America. Harry is a former Adjunct Professor of Business Leadership at Broward College
"Being a part of the Latina Accelerator program has been fantastic. What an honor it has been to connect with phenomenal women, to learn about their strengths and challenges, and to gain Insight from their wisdom. Harry has done an incredible job as a coach
bringing together great participants and curating a rewarding experience for all of us to learn from one another and from him as well. He is a fantastic Mastermind convener and I am so grateful for this experience. I have learned so much and have seen direct impact on my goals and challenges through this experience. I would recommend it wholeheartedly!"


Eliana Murillo, Head of Multicultural Marketing, Google
"I don't know much about coaching, but I can tell you that you are a great coach. The way you let us come up with solutions to our problems by ourselves by just asking guiding questions was amazing. Your silences are powerful, your body language transmits confidence, the way you talk gives serenity and your observation skills are always active. In the cohort, the protagonism was always in us, the members. We were the ones who created the activities, that came up with the Hebrew word, etc. Your intention was to give us power, confidence and develop our potential, and that is sensational."


Diego Carranza, Ensena Por Mexico
"Harry's energy throughout the entire conversation and goal setting made me feel not only at ease, but genuinely excited to start the new year with a greater sense of purpose and value in what I do and who I am"


Kateri Gutierrez, Founder of Collective Avenue Coffee & Career Consultant,
Los Angeles, CA
"Harry is an amazing coach from the moment you meet him. He has an amazing power to make everyone feel well and safe. With his character he allows people to open themselves in a very easy way. My experience with him was so inspiring. I came to him with many doubts and I left him feeling more secure about all of those questions that I had. I also think that he's a very strong leader in terms of giving example of how someone has to treat, listen and deal with anyone else. Just observing him how he talks and listens to people can be a very strong learning for anyone. I was so pleased to have him as a coach and very fortunate."


Guillem Bagues, Teach For Spain
"He has created a positive impact in my life and I felt the change right after the initial call. I'm so blessed to have an understanding, humble, smart and positive soul as my life coach, that's what Harry is"


- Jose Rodriguez, VP of Publicity at Pantelion Films, Los Angeles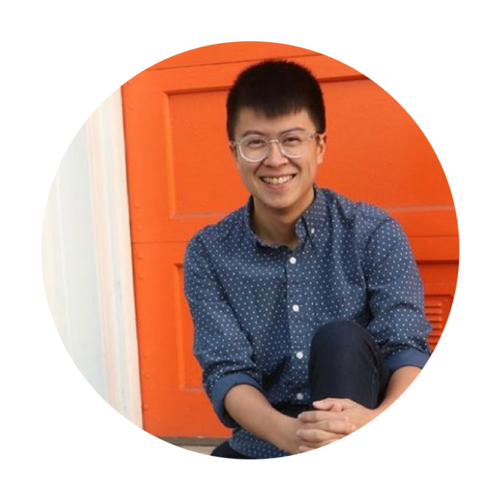 "I started working with Harry because I had very specific goals that I wanted support on. Harry was wonderful at receiving feedback on what was and wasn't working for me throughout our 6 months working together. I'm grateful to have Harry in my corner for life.

Harry challenged me to define what a better version of myself would look like and then he made it safe for me to become that person. Get to know him. You won't regret it."


-Brendan Chan, Program Manager, Google, San Francisco